Body Shop
4645 Lankershim Blvd
North Hollywood, CA 91602
Contact: (818) 508-2951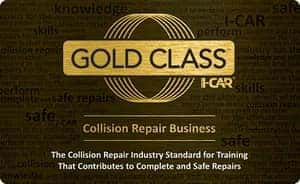 DOES TOYOTA DO BODY WORK?
You wouldn't believe the number of clients nationwide ask Toyota retailers this same question daily. And in a city like North Hollywood, the need for good bodywork can never be overstated because of the incredibly high demand. In most cases, it's difficult to find a dealership that handles bodywork. Luckily, for all the loyal customers of family-owned North Hollywood Toyota, we're proud to say that we're the only Toyota dealership that offers a solution for any bodywork you need. In fact, we're one of the only dealerships in the area, period, that handles bodywork.
THE ONLY TOYOTA DEALER BODY SHOP COMBO IN %%DI_CITY%%
The traffic in the North Hollywood area is known across the country for being the most intense out of any other city. With freeways packed, city streets packed, and just an overall highly-populated area, you can imagine the need for high-quality bodywork. If you're a Toyota owner or own any other vehicle for that matter, our family-owned dealership is proud to offer the following services:
Dent repair
Paint repair
Windshield repair
Bumper repair
Fender repair
All new paint coats
Wraps/decals
and much more!
DOES TOYOTA DO BODY WORK NEAR %%TARGET_CITY_1%%, %%TARGET_CITY_2%%, and %%TARGET_CITY_3%%?
As the only Toyota dealer in Los Angeles, we're glad to welcome drivers from everywhere across LA County and outskirt regions. And we're not just the average body shop. We strive to provide the best service to all of our clients, ensuring only top-notch work and customer service. These are just a few of the ways we go the extra mile for Los Angeles and Glendale customers:
We offer local towing services.
We offer local shuttle service to and from North Hollywood Toyota and surrounding communities.
Our work comes with a lifetime warranty.
You will receive an on-site estimate at our Toyota body shop.
We assist you in getting a rental car through several local providers.
We work with ALL insurance companies.
FAMILY-OWNED TOYOTA DEALERSHIP BODY SHOP PROMISE
Because we're Toyota-Certified, we have a certain level of quality we must adhere to. It's our duty to ensure your car is repaired and refinished to look brand-new, regardless of the scope of work. Because we're more than just your run-of-the-mill auto body shop, every vehicle that leaves our care must be vetted for:
Structural integrity
Safety systems
Corrosion protection
Fit and finish
Color match
Our job isn't done until your vehicle meets all five of these quality standards. When you need bodywork, you can rest assured that your vehicle is in the best hands possible.
THE GOLD-STANDARD IN %%DI_CITY%% BODYWORK
You can guarantee that our body shop is manned by professional technicians who are dedicated to top quality and customer satisfaction. Every piece we replace and any component we fit is guaranteed to be only genuine OEM parts. Not only are our production employees I-CAR trained, but we hold the I-CAR Gold Class Professionals status, one of the highest certifications you can receive. So the next time you search, "Does Toyota do body work in North Hollywood," you'll know you have a professional team on your side.