HOW IT WORKS:
Got an old car (2007 model or older)? Want to get better MPG's?
FOR A LIMITED TIME ONLY…
Visit Us so we can help you apply for the Replace Your Ride funds.
Get Approved and find our what your old car is worth(upto $9,500)!
Drive Home with your new ride!
Your basic eligibility depends on your income level and he type of replacement vehicle you choose. To find out the exact amount you would qualify for if you traded your current vehicle in and replaced it with one of the approved vehicle types, please contact us so we can walk you through the application process. Find out now: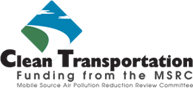 Want to trade in your older, high-polluting vehicle for a newer vehicle? You may purchase any vehicle that is 8 model years old or newer and meets the following MPG requirements.